West Valley City Utah Real Estate
Welcome to my West Valley City Real Estate, Utah page (zip code 84119, 84120, 84128). This page contains useful information on the West Valley City UT Real Estate market, including average West Valley City home prices and demographic information.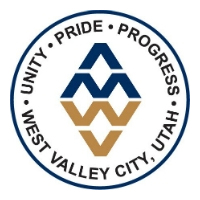 West Valley City
West Valley City is located on the north west side of the Salt Lake Valley (from where it gets its name) and is the 2nd largest city in Utah. Originally it was made up of the unincorporated areas of Granger, Hunter, Chesterfield, and Redwood, until 1980 when it was incorporated.
Its population was pretty sparse until the late 1950's when Salt Lake City's urban sprawl reached its boundaries. It grew very rapidly, in fact too rapidly, with some developments being constructed without sidewalks, gutters or landscaping. By the 1970's the rapid population growth led to increasing problems with services, which ultimately led to the area being incorporated in 1980.
Today its population numbers more than 130,000 and is home to one of the most diverse communities in Utah.
For more information on the city you can visit the West Valley City government website.
Demographics (2010)
Population:
129,480
Avg. Household Size:
3.48
Median Age:
28.8
0 to 5:
10.2%
18 and Over:
67%
65 and Over:
6.9%
No. of Homes:
38,978
Vacent Homes:
1,839
Renter Occupied:
11,164
Owner Occupied:
25,975
Mean Travel Time to Work:
21.8 mins
Median Household Income:
$55,933
Persons in Poverty:
16.3%
Schools
West Valley City is part of the Granite School District. If you have children then use this West Valley City Schools link to research school performance and other useful information.
Sold Homes
If you are thinking of selling your home you might want to checkout a list of homes we have recently sold in West Valley City
Home Prices
West Valley City median home prices for single family home sales.
2018 - $269,000
2017 - $245,000
2016 - $219,900
2015 - $199,475
2014 - $180,000