Riverton Utah Real Estate
Welcome to my Riverton Real Estate, Utah page (zip code 84065). This page contains useful information on the Riverton UT Real Estate market, including average HRiverton home prices and demographic information.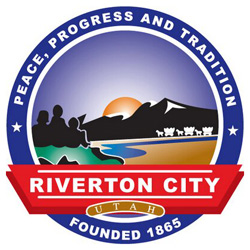 Riverton City
Riverton City, UT is located approximately 20 miles south of Salt Lake City on the east side of the Valley. It was first settled in the 1850's and became a small farming community. Farming remained the main use of the land until the 1960's and 1970's when the general expansion of the Salt Lake Valley population saw land prices for the area greatly increase, and the sale of the farm land for residential housing development.
For more information on the city you can visit the Riverton City government website.
Demographics (2010)
Population:
38,753
Avg. Household Size:
3.7
Median Age:
27.9
0 to 5:
10.6%
18 and Over:
62.2%
65 and Over:
5.1%
No. of Homes:
10,810
Vacent Homes:
350
Renter Occupied:
1,430
Owner Occupied:
9,030
Mean Travel Time to Work:
25.7 mins
Median Household Income:
$81,503
Families Below Poverty Level:
3.5%
Schools
Riverton is part of the Jordan School District. If you have children then use this Riverton Schools link to research school performance and other useful information.
Home Prices
Riverton median single family home prices.
2018 - $388,500
2017 - $379,000
2016 - $359,639
2015 - $323,000
2014 - $331,000