Salt Lake County Real Estate
Welcome to my Salt Lake County Real Estate, Utah page. This page contains useful information on the Salt Lake County UT Real Estate market, including average Salt Lake County home prices and demographic information.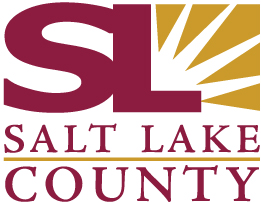 Salt Lake County
Named after the Great Salt Lake (located to the north of the county), Salt Lake County is situated in a narrow valley, with the Wasatch Mountains to the east and the Oquirrh Mountains to the west. It is home to Utah's capital, Salt Lake City and at the time of the last census in 2010 had a population of just over 1 million people.
In addition to Salt Lake City, Salt Lake County is also home to the cities of Draper, Midvale, Riverton, Sandy, West Jordan, South Jordan, Murray, Holladay, Cottonwood, Taylorsville, Kearns, West Valley City, Magna, Millcreek, South Salt Lake and Copperton.
For more information on the city you can visit the Salt Lake County government website.
Demographics (2010)
Population:
1,029,655
Avg. Household Size:
2
Median Age:
30.8
0 to 5:
8.8%
18 and Over:
70.9%
65 and Over:
8.7%
No. of Homes:
364,031
Vacent Homes:
21,409
Renter Occupied:
112,203
Owner Occupied:
230,419
Mean Travel Time to Work:
22.2 mins
Median Household Income:
$59,626
Families Below Poverty Level:
12%
Home Prices
Salt Lake County median home prices for single family home sales.
2018 - $355,000
2017 - $325,000
2016 - $295,000
2015 - $272,900
2014 - $255,000