Syracuse Utah Real Estate
Welcome to my Syracuse Real Estate, Utah page (zip code 84075). This page contains useful information on the Syracuse UT Real Estate market, including average Syracuse home prices and demographic information.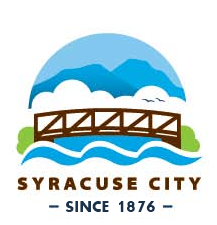 Syracuse City
Originally a farming community the name Syracuse comes from a local business man who farmed salt from the lake and put Syracuse on the bags (he got this from the place Syracuse located in New York). Today it is a fast growing community with a large number of new home developments. It is also the location of a causeway that connects the mainland with Antelope Island.
For more information on the city you can visit the Syracuse City government website.
Demographics (2010)
Population:
24,331
Avg. Household Size:
3.81
Median Age:
26.5
0 to 5:
11.8%
18 and Over:
58%
65 and Over:
4.5%
No. of Homes:
6,534
Vacent Homes:
172
Renter Occupied:
570
Owner Occupied:
5,792
Mean Travel Time to Work:
27.3 mins
Median Household Income:
$85,084
Families Below Poverty Level:
3.3%
Schools
Syracuse is part of the Davis School District. If you have children then use this Syracuse UT Schools link to research school performance and other useful information.
Sold Homes
If you are thinking of selling your home you might want to checkout a list of homes we have recently sold in Syracuse City
Home Prices
Syracuse median home prices.
2018 - $342,800
2017 - $315,000
2016 - $295,000
2015 - $268,250
2014 - $244,920