South Salt Lake Utah Real Estate
Welcome to my South Salt Lake Real Estate, Utah page (zip code 84106, 84115, 84119). This page contains useful information on the South Salt Lake UT Real Estate market, including average South Salt Lake City home prices and demographic information.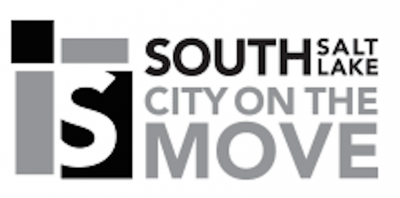 City of South Salt Lake
The City of South Salt Lake is like its name suggested located just to the south of Salt Lake City. It was incorporated in 1938, after a failed attempt by Salt Lake City to incorporate the area in 1936. In 1950 the population had grown to such an extent that South Salt Lake moved from a town to a full-blown city. The original South Salt Lake area was made up of the unincorporated areas of Millcreek to the north, Central Park and Southgate to the south. In the 1990s, South Salt Lake annexed portions of an unincorporated portion of Salt Lake County to the south, and nearly doubled in land area, and, as a result, population.
With a population of approximately 25,000 people, today South Salt Lake contains one of Salt Lake County's most diverse communities. Areas of South Salt Lake have recently undergone some major redevelopments, including a mixed-use development called The Crossing. This is the initial phase of the downtown South Salt Lake development, which will provide 2,500 housing units when complete.
TRAX light rail runs through the city, indeed the Central Pointe Station provides an interconnection point for Red, Blue and Green TRAX lines. I-80 and I-15 also provide easy north / south and east / west transportation links. In 2013 the S-Line streetcar was opened, providing transportation between Central Park Station and the Sugarhouse area of Salt Lake City.
For more information on the city you can visit the South Salt Lake City government website.
Demographics (2010)
Population:
23,617
Avg. Household Size:
2.46
Median Age:
30.3
0 to 5:
8.3%
18 and Over:
77.8%
65 and Over:
6.8%
No. of Homes:
9,160
Vacent Homes:
606
Renter Occupied:
5,267
Owner Occupied:
3,287
Mean Travel Time to Work:
22.1 mins
Median Household Income:
$29,801
Families Below Poverty Level:
13.3%
Schools
South Salt Lake City is part of the Granite School District. If you have children then use this South Salt Lake City Schools link to research school performance and other useful information.
Home Prices
South Salt Lake median home prices for single family home sales.
2018 - $285,700
2017 - $254,900
2016 - $215,000
2015 - $190,000
2014 - $172,500