Millcreek Utah Real Estate
Welcome to my Millcreek Real Estate, Utah page (zip codes 84106, 84107, 84109, 84117, 84124). This page contains useful information on the Millcreek UT Real Estate market, including median Millcreek home prices and demographic information.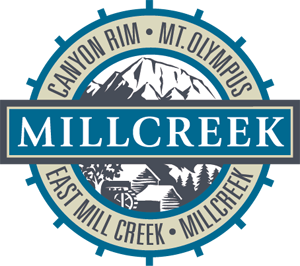 Millcreek City
Millcreek became Utah's newest city when it was incorporated on the 28th December 2016. It actually incorporated 4 different areas, Millcreek, East Millcreek, Canyon Rim, and Mount Olympus, all of which now appear on the city logo. Because of this there are a total of 5 zip codes that cover the Millcreek area, each of which are also used by other cities.
Millcreek is wedged between Salt Lake City and South Salt Lake, with Holladay and Murray located to the south. It was a rural area until just after the World War II, when urban sprawl from Salt Lake City eventual reached its borders. Today it is a highly desirable area featuring many expensive homes.
For more information on the city you can visit the Millcreek City website.
Demographics (2010)
Population:
62,139
Avg. Household Size:
2.54
Median Age:
35.3
Age 0 to 5:
7.2%
18 and Under:
23.1%
65 and Over:
15.8%
No. of Homes:
26,203
Vacent Homes:
1,570
Renter Occupied:
9,303
Owner Occupied:
15,330
Mean Travel Time to Work:
20 mins
Median Household Income:
$59,291
Families Below Poverty Level:
11%
Schools
Millcreek is part of the Granite School District. If you have children then use this Millcreek School District link to research school performance and other useful information.
Sold Homes
If you are thinking of selling your home you might want to checkout a list of homes we have recently sold in Millcreek
Subdivisions
Do you want to know the location of a subdivision/community? This checkout of map showing all the major Millcreek Subdivisions.
Home Prices
Millcreek median home prices for single family homes.
2018 - $417,500
2017 - $379,500
2016 - $348,350