Home Buying Advice - Cash Offers
Cash offers and how they impact the home buying process.
Cash Offers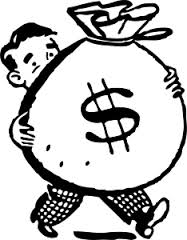 In some markets, especially when homes are selling fast and home prices are rising fast, a seller may look more kindly on a buyer who is prepared to pay cash for their home. This is because the buyer will not have to rely on an appraisal from a bank and it is more likely that the sale will go through without a problem. If you are going to make a cash offer then there are certain things you will need to do to support the offer.
If you are going to make a cash offer for a property then you will want to provide some sort of documentation that proves you can come up with the funds. This documentation maybe a bank statement or other financial statement. This will reassure the seller that you can come up with the money and they will take your offer more seriously. If you have to free up other assets in order to produce the money (e.g. sell another property or stock) then you may also want to produce a timetable of when those funds will be available.
If you are a buyer and know you are competing against a cash offer then there are certain things you can do to improve your changes of your offer been accepted.
For a start you may want to start with your best offer. Cash buyers are often looking for a deal so a strong offer from you may well put you in poll position.
Make sure you get preapproved.
Address the seller's time concerns. If the seller wants to move fast, or even slow, make sure you bend over backwards to accommodate them.
Give the seller want they want. Be flexible with your offer and be prepared to meet seller demands (within reason).
Put down a high earnest money amount. This will show the seller that you are serious.
Sell before you buy. If a seller has a cash offer, they are unlikely to look kindly on offers where the sale is contingent upon the buyers home sale.
Return to Home Buying Advice