Home Buying Advice - Salt Lake City Condos
If you are thinking of buying a Salt Lake City condo then you may want to read this list of advantages and disadvantages of owning condos.
Advantages & Disadvantages of Condo Ownership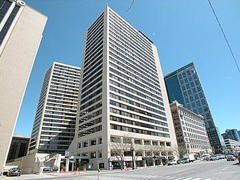 Advantages
Facilities - Some condominium complexes include facilities such as a gym, swimming pool etc.
Maintenance Free - If you don't like yard work then a condo could be for you. If addition to yard work some other outside maintenance could also taken care of. For example, window cleaning, painting, snow removal. But remember you are paying for it via your HOA fee.
Security - Most complexes provide some sort of security. This could just be a keypad entry system or in some of the larger complexes they have security personnel at the front door. This is good for people living on their own or for people who travel alot and want the added security while they are away.
Disadvantages
HOA Fee - Most condos require a home association fee. This monthly fee pays for the facilities (pool etc), maintenance, building insurance, some utilities (could include cable, gas, electric). It is worth noting that a lot of new construction developments now come with an HOA (in fact you may find it difficult to find one that does not have an HOA), and everything (good and bad) that goes with them.
Outdoor Space - Most condominums do not include any private outdoor space such as a back yard. Some developments do have outdoor common areas that can be used for outdoor gatherings.
Storage - There is no basement or attic you can use for storage. Sometimes lockers are provided in the garage area.
Rules - What you can and cannot do is to a certain extent governed by the HOA. Some may disallow pets, not allow you to run a home based business, rent out your condo etc.
HOA - The home owners association is responsible for the outside maintenance of the property. If they don't do thier job correctly then it can impact you. They may have a large repair bill they have not planned for, or have trouble collecting the HOA fees. If they get into real problems it can make it very difficult to sell your property. Always check the recent minutes from the HOA meetings for any signs of problems.
Return to Home Buying Advice