Search MLS for Salt Lake Avenues Homes for Sale
The Avenues is one of Salt Lake's most sort after areas. It is situated on the north bench overlooking downtown SLC and just east of Capitol Hill.
Avenues Overview / History
Seated on the north bench, The Avenues is one of Salt Lake's most popular, trendy, and expensive neighborhoods. Located to the northeast of downtown Salt Lake, the lower part of the Avenues consists of mainly Victorian style homes, while the Upper Avenues features more modern homes built in the 60's, 70's and 80's.
The Avenues is named after the unique grid naming system (at least for Salt Lake), where the roads running from east to west are named from 1st to 18th Avenue, and the ones from south to north, A to V street. V street became the only one with an actual name, when it was renamed Virgina Street.
Located to the west of The Avenues is Memory Grove Park and, on the eastside, Salt Lake City Cemetery, 11th Ave Park, and Lindsey Gardens Park.
In the 60's the area became very rundown and some of the original buildings were demolished to make way for apartment buildings.
Today The Avenues is an Historic District, comprising of 487 acres and 143 buildings.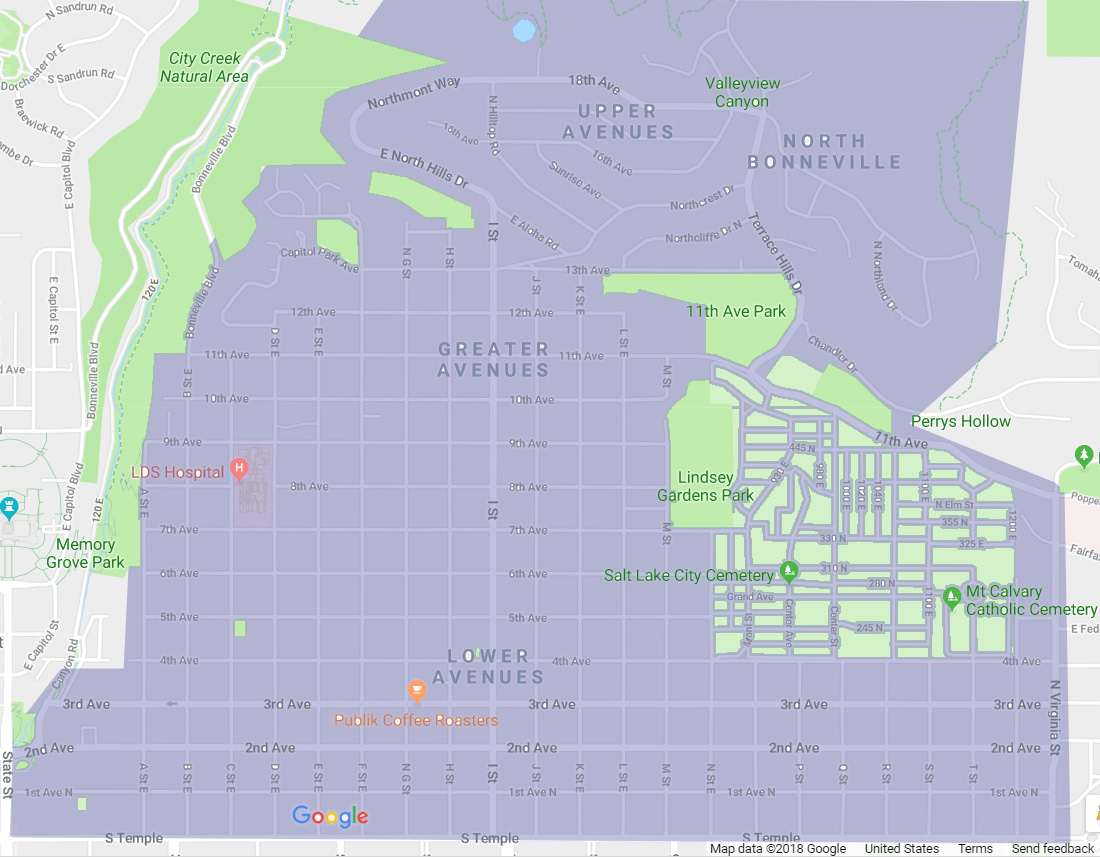 Avenues Home Listings
Nearby Amenities
Memory Grove Park, 11th Ave Park, Lindsey Gardens Park
Nearby Communities