Arlington Hills Homes for Sale
Arlington Hills is a Salt Lake City neighborhood situated on the north bench providing great views of the Salt Lake Valley.
Arlington Hills Overview / History
The Salt Lake Arlington Hills neighborhood sits high on the north bench with Federal Heights and Virginia Heights to the south. It incorporates Chandler Dr., Tomahawk Drive, Cambridge Way, Cambridge Cir., Kristianna Cir., Perry's Hollow Rd, and Bonneville Dr. Homes in this area are predominantly from the 1960's, through the 1990's. Given the prime location homes can run into 7-figures, especially for the more recently built homes. The neighborhood is located in zip code 84103.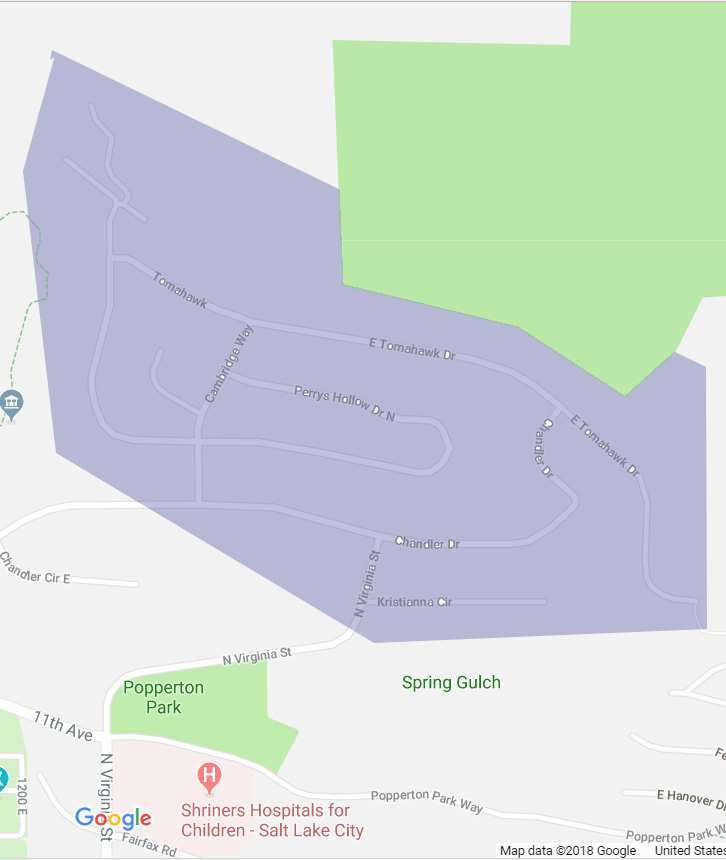 Arlington Hills Home Listings
Nearby Amenities
Popperton Park, Perry's Hollow Natural Area
Nearby Communities