Salt Lake Over 55 Retirement Communities
Are you thinking about moving into a retirement / over 55 community?
What Are Over 55 Communities?
It's no secret that demographics are changing, people are living longer and older people are finding that their requirements for housing are somewhat different than that found in a regular home. Because of this, over the last few years the Salt Lake housing market as seen a surge in the construction of Over 55 Communities / Retirement Communities.
So, what is a 55+ Community/Retirement Community and how does it differ from a regular housing community? Here are some of the things you can expect.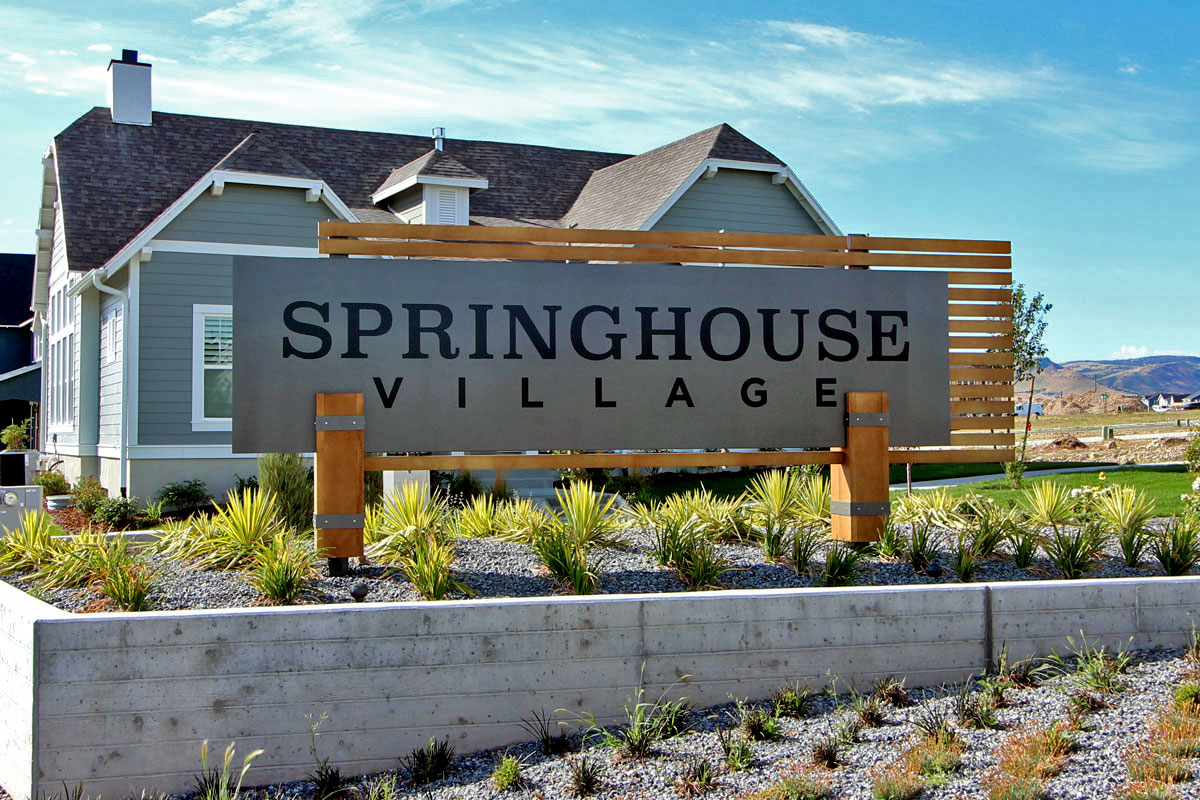 Age Requirements
You must be over 55 in order to live in the community. Well you might think this is obvious but it's not 100% true. Some communities allow people under 55 as long as it does not exceed a certain percentage of residents. There is a HUD rule saying 80% of households must have one person 55 or over living in the property (read HUD Senior Housing for more info), and it's down to the community to decide what they allow for the other 20%. So, some communities may allow under 55's and others may not.
Main Floor Living
Because these communities are geared towards older people, often the homes will feature main floor living. 'Main Floor Living', means that all the facilities are located on the main floor (for example, kitchen, master bedroom, living room, laundry), so owners do not have to keep going up and down stairs. This does not mean there are no stairs or that you can only buy single story homes, 2 story homes are available where additional bedrooms are located upstairs, and sometimes the home comes with a basement.
Low Maintenance
You will often find that these communities are advertised as low maintenance. Many people don't want the hassle of maintaining a yard, so the front and sometimes the rear yard are maintained by the HOA. This can also extend to snow clearance. Be advised that because of this most communities come with a monthly or quarterly HOA fee which covers these services.
Amenities
Some Over 55 Developments also have their own amenities. For example, the Daybreak master planned community features 2 over 55 villages, Springhouse Village and Garden Park Village, each of which come with a dedicated community center, pool and other amenities. A term you may come across is Active Adult or Active Living, which just means the community provides amenities designed to keep you active, e.g. a swimming pool.
Ready to Take the Next Step?
If you are interested in learning more about the options available to you then please give me a call
801-450-3535
or drop me an email:
info@bestsaltlakehomes.com
. There are a growing number of options in and around the Salt Lake Valley, from new home builders specializing in Over 55 Communities, to buying resale homes within an already built development.